3-Part Mental Health Series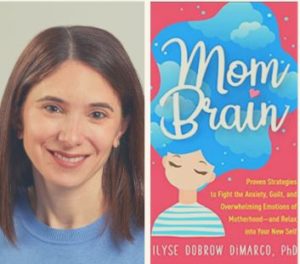 "How strategies from Cognitive-Behavioral Therapy (CBT) can help us through these troubling times." Presented by clinical psychologist and parental anxiety expert Ilyse Dobrow DiMarco, Ph.D.
Part 1, March 3, 2021:  Coping with Burnout–Strategies to manage COVID fatigue and build resilience
Supplemental Material:
Part 2, March 18, 2021: Using values to help navigate life and make decisions in the COVID era
Supplemental Material: JL Values worksheet
Part 3, March 31, 2021:  Post-COVID Reentry–How to cope with fears about re-engaging with the world
2020 Series
Part 1, May 6, 2020:  How to use mindfulness and acceptance-based strategies to help manage your uncertainty, anxiety, and sadness during COVID. 
Supplemental Material:
Part 2, May, 20, 2020: How to continue to care for yourself during COVID.
Part 3, June 3, 2020:   Setting realistic expectations for yourself (and your kids) during COVID.